Shuaikang Electric Ding: Exquisite life comes from details>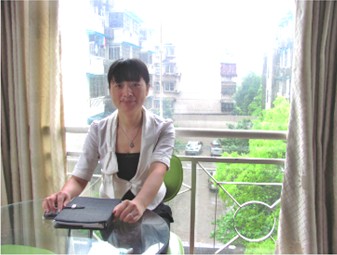 Changsha Shuaikang Electric Ding Zong


[Reporter]: Ding Zong, hello, we have seen Shuaikang develop from a single product to more than 10 series of kitchen and bathroom products. What do you think is the reason for Shuaikang's success?


Xianghe Furniture City official website recommended search reading: kitchen furniture appliances


[Ding Zong]: Compared with many market pioneers from pioneers to martyrs, it should be said that Shuaikang is lucky, Shuaikang sows the seeds of lusciousness, and also tastes the joy of harvest. The guidance and improvement of the "China Core" theory is accompanied by the practice of Shuaikang, and it can be said that the development of Shuaikang can not be done.


In 1993, Shuaikang did not gain a preemptive advantage at the beginning of the range hood industry. At that time, many companies had landed in this market, mainly producing thin range hoods, and had achieved good results, but the soot at that time. Machines are generally vulnerable to oil leakage, small suction, difficult to wash and wash, and high noise. In May 1993, the first deep-type range hood was finally born in Shuaikang. This model uses a centrifugal worm gear fan to break through the traditional design mode. After testing by authoritative institutions, the performance of the products meets the standards, air volume and wind pressure index. They are 33% and 64% higher than the average range hood, respectively, and the noise is 15 decibels lower than the national standard at the time.


Since 1996, Shuaikang has become the leader in the industry with a leading position. It should be said that the success of Shuaikang's first deep-range range hood is a negation of the thin-type range hood, and the range hood industry that was mistakenly entered into the thin machine at that time was brought back to the correct technology research and development track. Since then, the Chinese hood industry has begun to move forward. The Chinese core era.


In the process of development, Shuaikang constantly perfected and enriched the theoretical connotation of "China Core". From product development to after-sales service, from market price competition to quality competition, Shuaikang gradually established the "China Core" theoretical framework system. . Under the guidance of China Core Theory, China's kitchen electric industry has created a high-profile national pride and self-confidence to create a kitchen brand "ping-pong kingdom" that has not been broken by foreign brands, and has become a well-deserved leader in the range hood industry.


[Reporter]: Many people say that Shuaikang will think of "handsome old man". What is the difference between Shuaikang and other kitchen and bathroom brands? What is the biggest advantage of Shuaikang?


[Ding Zong]: Innovation. Innovation is a systematic project of an enterprise. It should be understood from six aspects: First, enterprises, especially entrepreneurs, must have innovative ideas, passion for innovation and strong desire for innovation. Enterprises without innovative ideas and passions cannot be strong; second, they must be in enterprises. Create various organizational systems that support innovation; third, determine the direction of innovation, such as product technology innovation, product design innovation, enterprise management system innovation, marketing or brand innovation; Fourth, there must be innovative spirit, foreign countries have The data shows that only 9% of the 100 innovation research can be transformed into results, so it must be able to withstand failure. Fifth, innovation must first consider bringing value to consumers, rather than enterprises behind closed doors; the sixth is to ensure innovation investment. .


[Reporter]: Shuaikang put forward a new brand concept - "exquisite life, from the details", what is its specific concept, and how do you understand the details?


[Ding Zong]: The elite, go rough, continue to refine, carefully screen; fine, into the micro, also the root cause, from thick and thin. Fine is the only way to go, and fine is the natural result.


"Thin" is the core of the work. It requires us to: do things with heart, start from every little thing, implement the three principles of "focus on detail, professionalism, scientific quantification", continuous improvement, innovation, and insight into the potential of consumers. demand.


"Fine" is the soul of the enterprise. It requires us to: strive for excellence, create a kitchen and bathroom appliance, and strive to make the kitchen and bathroom space a happy harbor to exchange emotions and enjoy family fun.


Do everything small to achieve great things. Shuaikang emphasizes that it is necessary to make the work fine and fine, to create a fine culture, and to make the details perfect! The success of everything comes from grasping and controlling the details. Shuaikang focuses on the research and development, manufacturing, sales, service and every detail of kitchen and bathroom products, paying attention to the care of the consumers with the attention to detail, pursuing the exquisite quality, advocating and creating a fashionable and elegant delicate lifestyle.


[Reporter]: We saw Shuaikang launching the "Seven Kitchens". For the "Seven Kitchens", what is its design philosophy and what new breakthroughs have been made with previous products?


[Ding Zong]: In China, the kitchen can best represent a family's pursuit of exquisite life: the silent design of the hood, the full energy saving of the gas stove, and the microwave disinfection of the sterilizer. Shuaikang believes that: a Chinese family, the kitchen culture should pay attention to Seven aspects: hood, stove, microwave oven, disinfection cabinet, oven, steam oven, water purifier, these seven aspects include health, low carbon and other fashion factors. The details of these seven categories of products highlight a family's pursuit of quality life. Quality life, starting from this: do not have to eat a few pieces of cold bread, a cup of cold milk soon; at night, go home from work, no longer stir-fry for small fire, kitchen noisy; no longer worry about the water quality of the kitchen.


Many users who choose Shuaikang's "seven-piece suit" say that they chose Shuaikang's kitchen Qibao to know the fashion comfort and cooking fun of the kitchen life. The kitchen that was not willing to go has become fun. The kitchen seven treasures, one can not be less, so Shuaikang's care is on schedule, feels warm.


Shuaikang is the designer and advocate of the whole kitchen. Its positioning is a one-stop service for the users.


[Reporter]: Nowadays, while paying attention to product quality, people are also paying attention to product innovation. Does Shuaikang have young and fashionable elements in its products?


[Ding Zong]: Of course, this is affirmative. With the continuous development of social economy and culture, people's consumption concepts and consumption structure have undergone great changes. For example, Jobs brought Chinese nationals into the era of electrical touch, and Apple products have been favored by fashionable young people. So touch control has become the mainstream element of electrical appliances.


Shuaikang range hood, stove, disinfection cabinet, microwave oven, steam oven, oven, etc. Shuaikang products are controlled by touch. Today's key point is to propose Shuaikang's touch cooker. This cooker is the industry's first touch-controlled cooker, and its technology and fashion are favored by consumers.


The products are closely related to people. The design of the products should be user-centered and constantly pay attention to new information and new trends of thought. Efforts to get rid of old and old-fashioned products, the people of the new era will follow the trend of fashion and fashion more, so Shuaikang should think comprehensively, organically and holistically, so as to continue to innovate fashion and lead fashion. Improve the competitiveness of products.


[Reporter]: Shuaikang once said that taking consumers as the starting point, has always said that based on honesty, what is the cultural concept of Shuaikang?


[Ding Zong]: Shuaikang's cultural philosophy is: integrity, professionalism and innovation. Integrity: Honesty, the way of heaven is also the same; Integrity is the first code of conduct for all Shuaikang people. Shuaikang insists on managing the enterprise with sincerity, sincere and sincere to the employees, stressing credibility to the customers, dedication to the society, and a promise. At the same time, Shuaikang demands that every Shuaikang person loves his dedication and loyalty. Professional: The industry is specialized in the profession, and the industry is dedicated to the profession. Professionalism is the way to success for all Shuaikang people. Shuaikang focuses on the kitchen and bathroom field, professional R&D, manufacturing and service, and creates first-class kitchen and bathroom appliances and kitchen. Innovation: no innovation can not stand. Innovation is the weapon that all Shuaikang people constantly surpass. Shuaikang fully implements information management, continuously carries out management innovations such as systems and processes, and continuously innovates in technology, research and development, marketing, and service, providing consumers with products that are satisfied in the future and achieving sustainable development of the company.


[Reporter]: Shuaikang highlighted its service phone on its official website. Does it mean that Shuaikang's after-sales service system will be more and more perfect?


[Ding Zong]: Shuaikang emphasized the service hotline on the official website, which reflects the attitude of a mature brand enterprise to consumers. At present, there are many "black" outlets in the society. These black outlets are the after-sales service centers or special service outlets of brand enterprises, thus deceiving consumers to charge indiscriminately, so that consumers can't prevent them from being defended, and they can't identify their authenticity.


First: it reflects the attitude of a mature brand enterprise to consumers. At present, there are many "black" outlets in the society. These black outlets are the after-sales service centers or special service outlets of brand enterprises, thus deceiving consumers to charge indiscriminately, so that consumers can't prevent them from being defended, and they can't identify their authenticity. Second: Shuaikang Group has 38 million users nationwide. They only need to call the company's after-sales service hotline 4007001111. No matter which city, whether it is installation, maintenance or commissioning, Shuaikang Group will provide timely on-site service and full and effective service process. Tracking. This not only reflects the perfect, mature and efficient after-sales service system of Shuaikang Group, but also explains the service concept of Shuaikang Group's "true and unlimited service" service in specific business.


[Reporter]: As everyone knows, the competition among kitchen and electric companies is fierce. Are you satisfied with the current performance of Shuaikang in the Hunan market?


[Ding Zong]: I was relatively satisfied when Shuaikang's sales in Hunan market ranked first in the industry.


[Reporter]: We also learned that Shuaikang has been actively participating in various public welfare activities. What prompted Shuaikang to embark on this road of public welfare?


[Ding Zong]: The development of an enterprise is inseparable from the care of the society. The corporate culture of creating a "responsible type" is the unity of the economic interests and social benefits of Shuaikang. In the process of growth, Shuaikang takes the ever-changing social needs as its own responsibility, always puts "responsibility" at the core position of the enterprise and assumes the social responsibility of the enterprise. As of now, Shuaikang's charity and investment for public welfare has reached 4000. More than 10,000 yuan.


[Reporter]: Thank you, Mr. Ding. I hope that Shuaikang Electric will continue to maintain its exquisiteness and sincerity. With its good products, our kitchen life will be more convenient and comfortable.

The world of whiskey is a complex maze of grains, flavors, and distillation processes. It is one of the most diverse distilled spirits in the bar. How to make your Whisky difference and come out on top form others? You need a attractive packaging, a unique and beautiful glass packaging will play an important role in the whole quality of your spirits. We are professional to custom glass bottles and to make your Whisky in good appearance.



Description

Usage

Liquor/Wine/Beverage

Material

Extra-flint, high-flint and flint glass

Technology

Machine made

Volume

50 to 3000ml or as your requirements

Weight

150 to 2000g and so on

Sealing type

Screw cap or cork

Painting

Any color as you requirement

Quality control

SGS, FDA, ISO9001, ISO14001

Deep processing

Silk screen, decal, spray painting, electroplating, frosting, sand blasting.

Delivery term

EXW, FOB, CIF

Payment terms

T/T

Lead time

New design drawing confirm within 3days, Sample mold within 20 days, bulk molds within 30 days, produce in bulk within 30 days
FAQ:




Q: Are you a manufacture or a trading company?

A: We are a manufacture which located in Chengdu city and Yibin city, Sichuan, China.




Q: Can you customize the products?

A: Yes, we are professional to customize glass bottle, we can design the new drawings and open the new molds according to your requirement.




Q: Do you provide free sample?

A: Yes, for cooperation sincerity, we are glad to provide you samples for free, but for new customer, the express cost need to be paid.




Q: What is your MOQ?

A: Our only standard for MOQ is a 40 feet container.




Q: How long is your sample lead time, mold need time and production lead time?

A: New design drawing confirm within 3 days, sample mold within 20 days, bulk molds within 30 days, produce in bulk within 30 days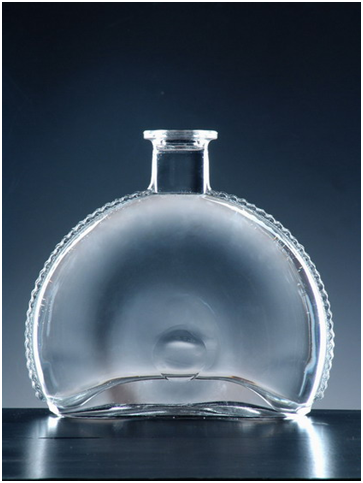 Whisky Bottle

Whisky Bottle,Customized Whisky Bottles,Whisky Wine Skull Bottles,Whisky Glass Wine Bottle

SICHUAN YIBIN GLOBAL GROUP CO.,LTD. , https://www.globalglassbottle.com