Yuanfangyuanzhuang Sunlight: Intelligent Voice Control>
[Reporter] Is this a conversation with people?


[Zhuang Nikko] is to call this bed back up a little, lower the feet, let it massage: there are No. 1 massage, No. 2 massage, No. 3 massage, different modes of massage. Let it turn on the light, it will also turn on the bedside lamp, it will hear our voices doing things.


Xianghe Furniture City official website recommended search reading: bedroom furniture Xianghe furniture


[Reporter] This is a smart product, will it be voice-activated?


[Zhuang Nikko] Right.


[Reporter] What kind of massage do you say?


[Zhuang Nik] has a massager inside.


[Reporter] Just lying on it can directly massage?


[Zhuang Nik] Yes.


[Reporter] That is a very comfortable product. Can this light be tested now?


[Zhuang Nik] This light you can make it "stop", you can obviously see it "stop", this is an indication. The rhythm of the massage is like this, you can let it adjust the mode to a mode, It will become different in rhythm.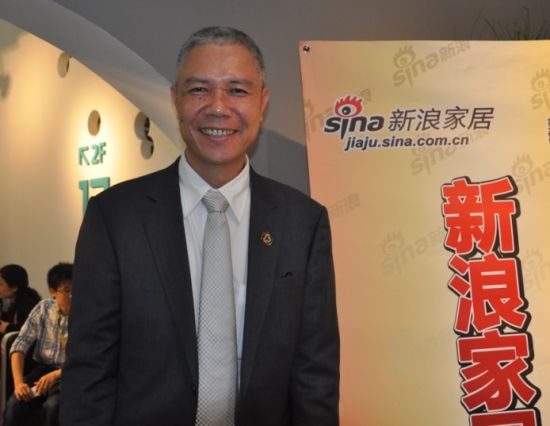 Chairman of Shenzhen Yuanfangyuan Industrial Development Co., Ltd. Zhuang Sunlight

[Reporter] Is there a name for this product?


[Zhuang Nik] This product is now called "smart voice control."


[Reporter] The specific name has not been fixed yet?


[Zhuang Nik] In fact, our intelligent voice control can guide most of my products. If it is a high-end product, we can match it. We are a system, not just a bed. My voice control is that the whole system can be configured with high-end. Products, which ones can be equipped with can be equipped.


[Reporter] Can these appearances be changed?


[Zhuang Nikko] Yes.


[Reporter] Can I order it?


[Zhuang Nikko] Yes.


[Reporter] Are these audiences who are coming to visit today interested in this product?


[Zhuang Nikko] should be very interested, this is the latest product and a combination of our company's highest technology.


[Reporter] Is there any other manufacturer of this sound control product in the domestic market?


[Zhuang Nik] has not yet been pushed, but the concept has just been introduced, and it has not been quantified.


[Reporter] When is it possible to go public?


[Zhuang Nik] It should be in the second half of the year.


[Reporter] What is the target audience for this product?


[Zhuang Nikko] belongs to the middle and high end.


[Reporter] This should belong to the high end, right?


[Zhuang Niu] After all, we are now rich in China, the middle can be consumed, and now our 100,000 consumers are no problem, much better.


[Reporter] How much does this product sell after it goes on the market?


[Zhuang Nikko] This is not available for the time being, and it will be kept secret for the time being. When the market is actually listed, the price will be announced again.


[Reporter] We will continue to pay attention. Thank you!

Eva Toe Separators,Foam Toe Separators,Disposable Eva Toe Separators,Pedicure Toe Separators

Yangjiang Etina Houseware Co., Ltd. , https://www.etinanailtools.com