Misunderstanding of nursing furniture>
[ Chinese wardrobe net ] Many people will appear when cleaning the furniture at home: old clothes are used as rags, detergents and furniture, and care agents are mixed... I don't know if one of my little moves will cost me a lot of money. Sofas and wooden furniture were inadvertently destroyed. In fact, what are the misunderstandings when nursing furniture?

Old clothes wipe the furniture with a rag.

Thick fabrics with poor water absorption, as well as uncut old clothes, should not be used directly as rags, wiping new furniture surfaces, especially for more expensive solid wood furniture. Because of the poorly water-absorbent coarse cloth or the buttons, zippers, and decorations on the old clothes, it is easy to scratch the surface of the furniture in the cleaning and wiping, and damage the protective film of the furniture. However, soft cotton-based old clothes can be used after cutting. Of course, it is best to use soft towels, cotton, cotton, and flannel as wiping tools. These relatively good water-absorbent fabrics are best for cleaning furniture.

Wash the furniture with cleaning products.

Because the material of wooden furniture has the ability to absorb water, the common water wiping will cause the wood to swell, deform, and even mold, which not only affects the appearance but also affects the use. The cleaning products such as soapy water and detergent are corrosive, and the furniture often comes into contact with these acid and alkaline detergents, and the paint surface becomes dull. Of course, it is less desirable to wash the furniture with these cleaners and then wash it with water. Especially expensive furniture must be treated with professional detergents.

Wipe the furniture with a dry rag.

Some people are used to wiping the dust on the surface of wooden furniture with a dry rag. In fact, this is likely to cause friction damage to the furniture finish. Fiber, sand and bauxite are the main constituents of dust. The scratches on the paint surface caused by these fine-grained materials will start to be very small. Most of the basic eyes are unrecognizable, but for a long time, the furniture surface will be made. No longer bright, even rougher. A more scientific method of cleaning is to wipe the surface of the furniture with a soft, damp cloth. Wring out the rag as much as possible before wiping.

Wood furniture conditioners are used in leather sofas.

Furniture care products should be used according to the furniture category and should not be mixed. Even if there are some wooden furniture care spray wax product descriptions, it can be used to maintain leather sofas, and should not be mixed frequently. Otherwise, the sofa leather may be aged prematurely, which greatly shortens its service life.

Product Features

Naturally soft and easy to work with, cotton ropes offers a more supple feel than most synthetic ropes. It is Stretch and abrasion resistant and works well in high heat.Cotton Rope also is known as decorative rope, very beautiful and natural.



ITEM NO.

DIAMETER

LENGTH

WEIGHT

COLOR

200129

3/16"

2250'

25 lbs

Natural/Colorful

200130

1/4"

1200'

25 lbs

200131

5/16"

600'

15 lbs

200132

3/8"

600'

25 lbs

200133

1/2"

600'

38 lbs

200134

5/8"

600'

55 lbs

200135

3/4"

600'

40 lbs

200136

1"

300'

60 lbs
























Product Application

(1) As a packing rope, pure cotton Twine used for cooking

(2) Popular in Livestock Industry

(3) Used for making Craft, Crochet, Pet Toys

(4) As a Household Consumer Commodity, Decoration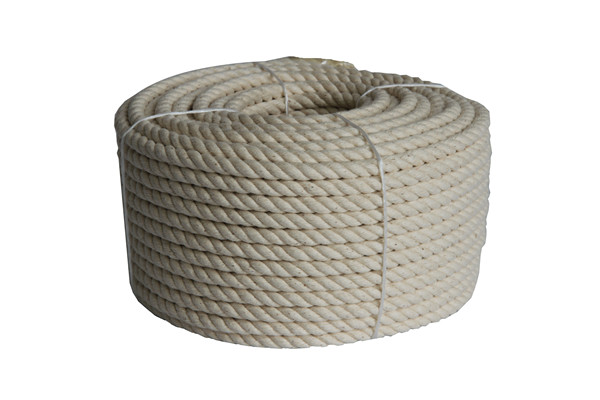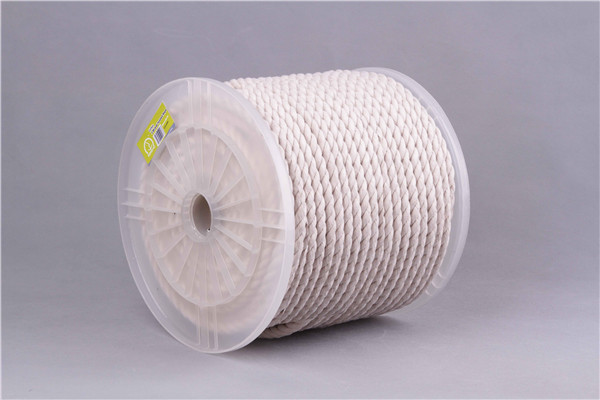 FAQ:


Q: How about payment terms?

A: 30% TT deposit +70% TT against the B/L copy within 3 days.

Q.:What about the lead time?

A: We need 3-7 days to get the samples ready, for bulk goods, it will cost 15-60days,up to the quantity.




Cotton Twist Rope

Cotton Twist Rope,Cotton Rope,White Twisted Cotton Rope,3-Strand Twisted Cotton Rope

ROPENET GROUP CO.,LTD , https://www.cnparacord.com